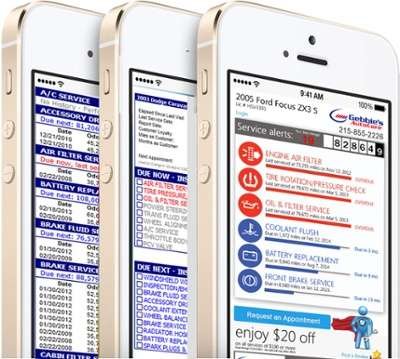 Have you already given your CRM the once-over and you're sure you'll never invest in another one?
Well, a smart CRM may just change your mind. Here's a profile of an intelligent CRM:
Case facts
There are three Volkswagen Golfs in your database. They all have 90,000 miles.
Generic CRM
A "dumb" CMR will spit out the same OE service recommendations for the three cars.
Smart CRM
But not a smart CRM! Each vehicle would have totally different recommendations based on:
The age and mileage of all the maintenance parts.
The age and mileage of the lubricant or fluid.
By tapping into your service history records, you learn some unique differences between the three cars:
Two of the cars have had over 10 previous maintenance visits over the past five years, but the third car has had only one service visit for an oil special.
The three vehicles have been driven different total miles per day, at 5 miles, 25 miles, and 55 miles, respectively.
With this unique data, the smart CRM generates personalized service recommendations. So instead of recommending service to parts and lubricants that don't need it yet, you build confidence and trust in your customers.
With eAutoClub's dynamic CRM, you get a service that—at drop off—provides both the service writer and vehicle owner with ultra-accurate service alerts, based on the shop's service records, the time elapsed, and miles driven. Contact us for more information!
blog.AutoSI Auto Pro.com | Testimonials since 1999
SI Auto Pro "Auto Care Made Easy", previously licensed and distributed under the Mitchell1™ and Snap-On™ brands, is designed for automotive service and tire dealers using Mitchell1 Manager™/Shop Key™, R.O. Writer™, AllData™, MaxxTraxx™, Costar™, Lankar™, PACE Yes™, NapaTracs™, and other shop management computer systems.