Double your maintenance profits
Service-Intel POS enables any service writer to double their maintenance profits by automatically tracking service requirements and doing pre-inspection.
SI syncs shop data
All detailed service history is organized into 40 categories predicting all service needs.
Free Training
We provide free training webinars. To get results, just print service-need report at vehicle drop-off.
Superhero Sales
You'll be amazed at how fast your profits grow after implementing a few small POS & CRM changes.
Service-Intel POS Predictions Make PM Sales Automatic
Service sales that are declined or missed cost businesses between $100,000 and $300,000 per year. This is based on a $77 loss on 5-15 ROs each day for a total of 261 work days per year.
Maximize your maintenance Sales
Because of its predictive auto-care and reliability, Service-Intel POS enables any shop to boost its maintenance sales. No data entry is required, syncs automatically with compatible shop management systems.
A small add-on to your shop management system, a huge boost in customer trust and service sales!
Service
Sales Intelligence
SI digs deep into your shop's service records and computes all service needs based on daily mileage. With SI, recurring service sales are approved at drop off, pre-inspection!
Trust-Worthy Recommendations
Accurately communicate service needs with transparency. Start with services they don't need to build trust and authority, moving into services they do need and explain why.
Sell more services by aging service history based on miles driven rather than upselling from biased vehicle inspections.
Get Started in About 30 Minutes!
Need Assistance? Don't worry, we are here for you.
Front-Counter Rocket Fuel
Service-Intel POS
This dependable tool enhances your shop management system by going deep into your shop's service data and calculating all servicing needs based on daily mileage.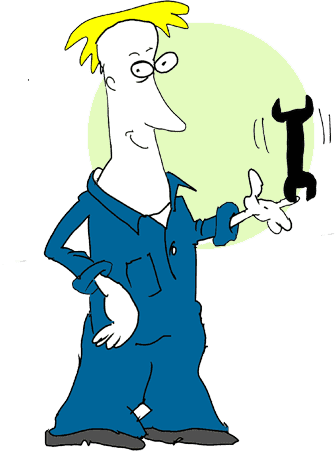 Ultra-accurate POS Service Management and Sales
Unlimited (40+) recurring service categories tracked
Unlimited 2-way Text Messaging
Unlimited Mobile-Friendly Emails

Unlimited Shop Service History

Shop-Defined Service Intervals

Customer Analytics, Segmentation, Reporting & Exporting

Appointment Scheduler with Website Integration

Lube-Sticker Printing

Set-up Support & Service Writer Training

Unlimited Multi-Users & Roles. Add $50/mo.

Manufacturer and/or Shop Defined Year, Make & Model Service Intervals

Unlimited Set-Up & Customizations
Get Started!
No Risk 14-Day Trial
Any questions or remarks? Just write us a message!