Success!
We have received your information and will contact you as soon as we can to get you set up with your 14-day Trial of Predictive Analytical Service Tracking.
Your customers will love you for it and will buy more as a result.
BONUS OFFER
Lock in your savings of $600!
Purchase the SI POS subscription now and you save $99/month!
SI Business POS & CRM Suite
SI POS Business Service Tracking
$99/month
Increase car count and work order averages by knowing sub-second what services are due now or what date they are due in the future. Sales made easy with ultra accurate service tracking.
SI CRM Service Reminders
$99/month
Create customer loyalty by communicating service needs through a predictable maintenance plan based on the miles they drive per day. Provide a signature service customers will rave about!
SI Targeted Marketing Promotions
$99/month
Stop wasting your marketing budget with blanket advertising selling services most of your customers don't need. Find out who needs a specific service and market directly to them.
Save $99/month!
Grow your thriving repair shop by combining all three services together for just $198/month if you purchase in the next 48 hours.
This combination will keep customers coming back to buy more services because they trust the process.
Predictive Analytical Service Tracking by SI AutoPro has been used by some of the top North American shops for almost two decades now.
"I am so impressed with ServiceIntelligence.
I sold $1K within 30 min. of installation…
…We doubled our parts bill and increased BG Products sales 150% during the first week! Our BG sales rep came over to see what we were doing. I showed him Service Intelligence."
Dara, like most shop owners, needed CRM to better serve his customers and increase revenue.
After using other top automotive service CRMs, he turned to ServiceIntelligence.
Website: Click Here Phone: 619-466-9100 La Mesa, California
Dara Bakhshandeh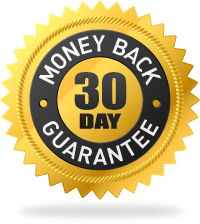 Risk Free 30 day Money Back Guarantee
Purchasing SI is the easiest decision you have had to make for your shop in a long time.
If you do not recover your first month's fees in first 30 days, you can cancel and we will refund your fees.