Marketing Training
How To Increase Monthly Car Count In Your Auto Repair Shop
[su_row][su_column size="1/2″][su_button background="#f4f4f4″ color="#666666″ size="6″ wide="yes" height="40px" center="yes" radius="0″ url="https://service-intel.com/training/increase-auto-repair-shop-sales-from-within-your-own-customer-base/" ]Back[/su_button][/su_column][/su_row]
This is the hard way to increase car counts: Look for new customers.
Here's the easy way: Use the customers you have.
Easier said than done, right?
Not necessarily – if you know how to properly woo your customers.
Now, we're not telling you to abandon acquiring new customers altogether. You need to continuously work on this, but there should be a balance between the two.
By now, everyone knows that it costs more to acquire new customers than it does to keep existing ones.
Existing customers are loyal, and they're your best advertising.
Here's how you can increase your monthly car count by advertising to your existing customer base: Simply ask them if you can make the next service appointment.
Could it really be that easy? Sure it is.
Here's why:
Maybe half of your customers will decline, and that's OK.
Because the other half will think this is a terrific, proactive service.
You'll ensure that this half gets a reminder, and many of them will come in for the service. And you'll  increase your car count with this one simple act.
The other half who doesn't want the reminder, well, you won't tick them off by bugging them for a service they don't need.
On both sides of the fence, this is great customer service.
Here's how the numbers break down:
The average driver goes to the shop 1.5 time a year.
If you preschedule the service to get customers to come in every 4 months or so, you'll increase that to 3 annual visits.
If your shop sees 200 cars a month, you'll quickly add 100 cars per month – without spending a dime on acquiring a new customer.
That's how you increase – or in this case double – car counts!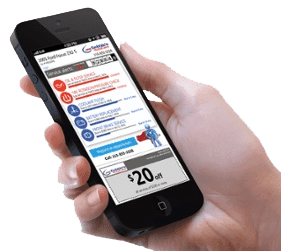 eServiceIntelligence "Auto Care Made Easy", previously licensed and distributed under the Mitchell1™ and Snap-On™, adds machine intelligent CRM that mimics service-writer maintenance tracking. It is designed for automotive service computer systems like Mitchell1 Manager™/Shop Key™, R.O. Writer™, AllData™, MaxxTraxx™, Costar™, Lankar™, PACE Yes™, NapaTracs™, and others. No data entry required.
Management Training
Marketing Training
Sales Training