UPGRADE INCLUDES
unlimited TEXTING APPLICATION
In addition
BOOST RO AVERAGE – POS MAINTENANCE TRACKING

fREE FOR 3 MONTH
plus
INCREASE CAR COUNT – google reviews, thank you
& appointment reminders

FREE FOR 12 MONTHS
a mavericK out of the box
MaxxTraxx CRM, powered by Service Intelligence, is preconfigured and totally automated. Upon approval of customization (and coupons, if any), it starts sending Thank Yous, collecting Google reviews, & booking appointments.
MX CRM LITE is FREE for 12 months
(Limited offer only for MaxxTraxx users upgraded to MX latest version)
.
SOCIAL CRM + texting app + maintenance tracking

Month to month – accuracy guaranteed
3 STEPS TO full bays
Google Reviews, Appointment Reminders, Thank You, Recommended Work, Newsletters, and Multi-Service Reminders
STEP 1
MX CRM Syncs Shop Data
MX CRM is a communications swiss army knife orchestrating emails, SMS and postcards with service needs predictions.
STEP 2
5-Star Google Reviews
Customers are thanked and requested to leave a review. But to protect your reputation, new customers don't get review requests until after their 3rd visit.
STEP 3
Get More Appointments
Increase your car count with more appointments requests. Trust-worthy fact-based CRM communication pays!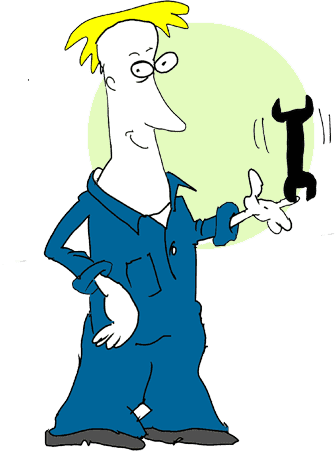 MX CRM out performs all others because
it's CRM + vehicle maintenance management
SI CRM
Customer Retention, Service Mgnt & Reviews
MX CRM LITE – FREE for 12 Mo. Valued at $828

2-Way Unlimited One-on-One Text Messaging

Unlimited Mobile-Friendly Emails

Appointment Reminders

Scheduler Website Integration

Thank-You Campaigns

Collect Google/Facebook/Yelp Reviews 

Reviews Website Integration

Set-up Support & Marketing Training

MX CRM BIZ – $139 for 12 Mo. Reg $199/Mo.

Everything in CRM LITE, plus

Customer Newsletters

Recommended/Declined Work Reminders

Pre-Scheduled Holiday Campaigns

500/mo. FREE Marketing Texting. Extra SMS $0.07/ea.

Optional Postcards incl. postage $1.19/ea

MX CRM PRO $239 for 12 Mo. Reg $299/Mo.

Everything in CRM BIZ, plus

MaxxTraxx Service-Need Management

Vehicle Report Card Reminders

Service-Need Daily Alerts (i.e. BG Warranty Tracking, etc.)

Service-Need Mass Marketing

Service Categories & Accuracy Customizations 
5-Star reviews and appointments
made easy
2 - Fleet Management
SI CRM is family vehicle fleet service management predicting 40+ services needs.
3 - Ultra-Accurate
Trust-worthy service management turns customers into brand ambassadors.
4 - Grow Sales
You'll be amazed at how fast your sales grow after upgrading your CRM to service management.
GETTING STARTED
Training Sessions
Every Wednesday we host interactive training sessions on how to use Service-Intel.