[gravityform id="2″ title="false" description="false"]
Tired of CRM's that fail to deliver a return on investment? 
Discover a CRM that utilizes your service history and predictive analytic service tracking to create TRUST & competitive advantage.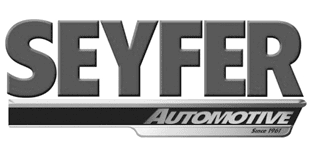 "I am so impressed with SI AutoPro CRM. I sold $1K within 30 minutes of installation…
…We doubled our parts bill and increased BG Products sales 150% during the first week! Our BG sales rep came over to see what we were doing. I showed him Service Intelligence."
Website: Click Here Phone: 619-466-9100 La Mesa, California
Dara Bakhshandeh
Predictive analytic CRM communicates every service need to every customer using their own service history.
Automated collection of purchase history and aging of unlimited services allows for predictive purchasing. Instantly see which customers need what services and market with precision!
Establish Better Trust
with Accurate Reporting
Win customers' trust by showing them services they don't need using their specific service history and daily mileage. This ensures that they'll never purchase services before they're actually due.
Increase Work Order Averages
with Better Consulting
By ensuring your customers will never buy a service prematurly, trust is established. They easily purchase more of the services that are due without high pressure selling. This is service-need consulting.
Increase Car Count
with Pre-Scheduling
Predictive automotive service needs shows customers when they are due back for service.
Pre-scheduling their next service appointment reduces the time they're away from the shop. 
Predictive & Authoritative Auto Repair CRM
Trus-worthy marketing based on service hisotyr & daily usage
These are key questions shops need to ask when comparing
SI Auto Pro with Demandforce or other auto repair shop CRM.
SI Auto Pro uses Predictive analytics (machine intelligence) which is defined as software that mimics the service-writing process, powered by troves of your shop's detailed service line-items.
SI Auto Pro exceeds vehicle owners' expectations with ultra-accurate service recommendations based on their own daily mileage and service history. SI CRM includes contact automation, a mobile-friendly content-management website, social media automation, and online reputation-building
Mobile-responsive service reporting at your customers' fingertips when they need it the most!
Progressive Service Tracking
Simple Checklist Reporting
Full Service History Records
Your customers will love you for it and buy more services because of it. 
Contact Us
eAutoClub – Serviceintelligence
Address: 528 Palisades Drive,
PO Box 503, Pacific Palisades, CA 90272
Phone: 877-328-8625
Hours Of Operation
Sunday Closed
Monday 7a.m.–4p.m.
Tuesday 7a.m.–4p.m.
Wednesday 7a.m.–4p.m.
Thursday 7a.m.–4p.m.
Friday 7a.m.–4p.m.
Saturday Closed
GETTING STARTED
Payment Options
American Express
Mastercard
Visa
Bank transfer